Stage one started with  Complete Car Sound keeping the car overnight to add sound proofing to the front cabin and engine bay. In the cabin they removing the seats, flooring, bottom of dash board, door cards and headlining, applying STP Black Gold/Silver and FOCAL BAM sheets to all surfaces.  In the doors this meant the outer door shell and internal plastic surfaces. In the engine bay area they removed the wipers and associated mechanicals and applied soundproof sheeting to the bare metal and they also removed the bonnet lining and added sheeting there also.  As a late decision I asked them to also cover the rear wheel arches. The rest of the back was going to be damped significantly as part of the van conversion to occur later.
One the primary goals of the sound proofing was to improve the performance of the base sound system.  Before the application of damping in the doors high audio volumes caused buzzing and vibrations. This was removed by the treatment. I also had a sub woofer installed at the same time as I figured it was a modest investment while the seats and floor coverings were already removed. They installed a modest db DRIVE Euphoria EPS8 8 inch low profile amplified subwoofer (225 Watts RMS with dimensions (LWH) 345 x 245 x 70 mm with the remote level control installed directly under the steering wheel – a very professional looking finish.
You can see from the images below that soundproofing the cabin of the Transporter takes a lot of time and effort.
See images of front door sound sound proofing
See sound levels before and after sound proofing
The cabin ceiling before treatment has a basic rectangle of foam.
The bonnet before treatment does have some damping but this was removed and some XXX was added to reduce vibration before the original was replaced (partly seen in one of the images below). The windscreen wipers and assembly is removed to enable application of the material to the firewall.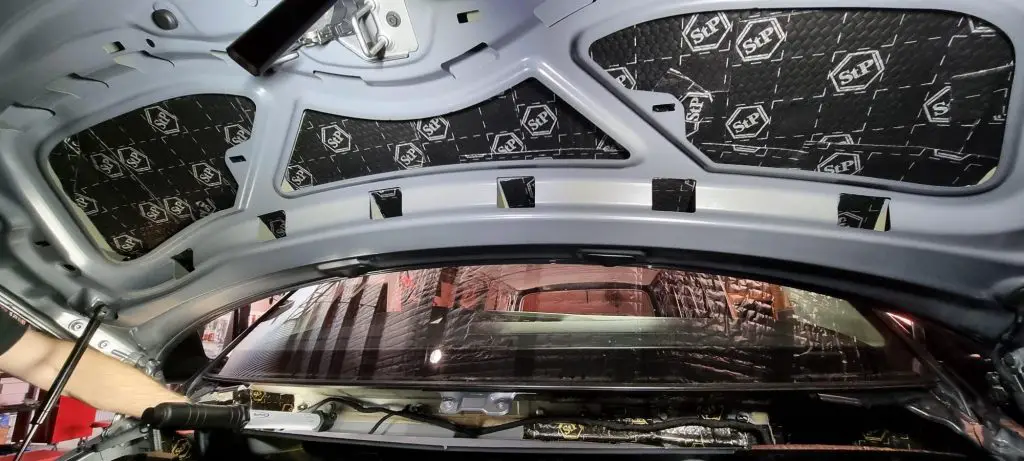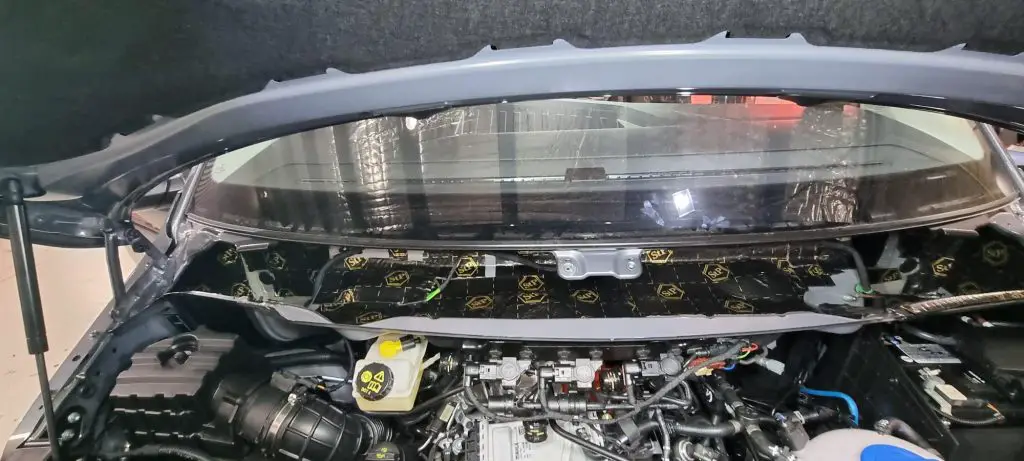 The carpets, seats and lower section of the dashboard were removed to treat the cabin floor, firewall, wheel  arches (rears also) and parts of the B pillar.