You can see from the images below that soundproofing the cabin of the Transporter takes a lot of time and effort.
See images of front door sound sound proofing
See sound levels before and after sound proofing
The cabin ceiling before treatment has a basic rectangle of foam.
The bonnet before treatment does have some damping but this was removed and some XXX was added to reduce vibration before the original was replaced (partly seen in one of the images below). The windscreen wipers and assembly is removed to enable application of the material to the firewall.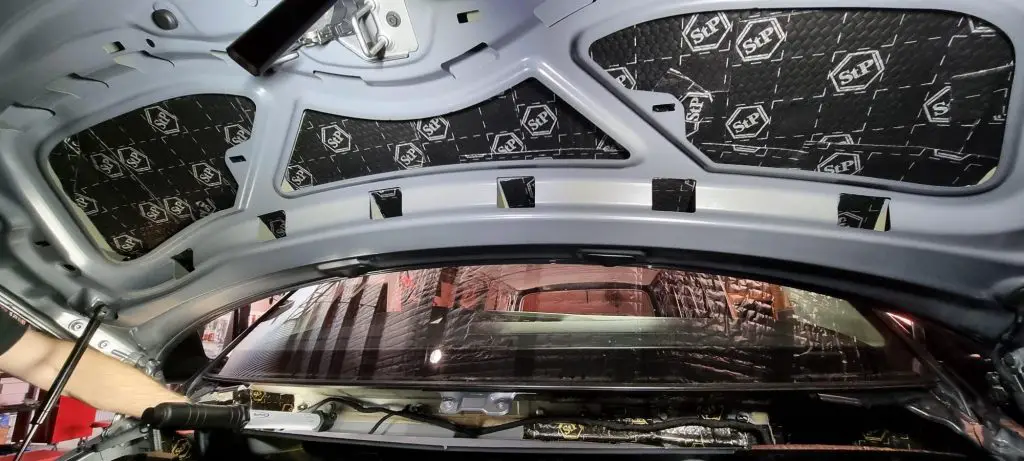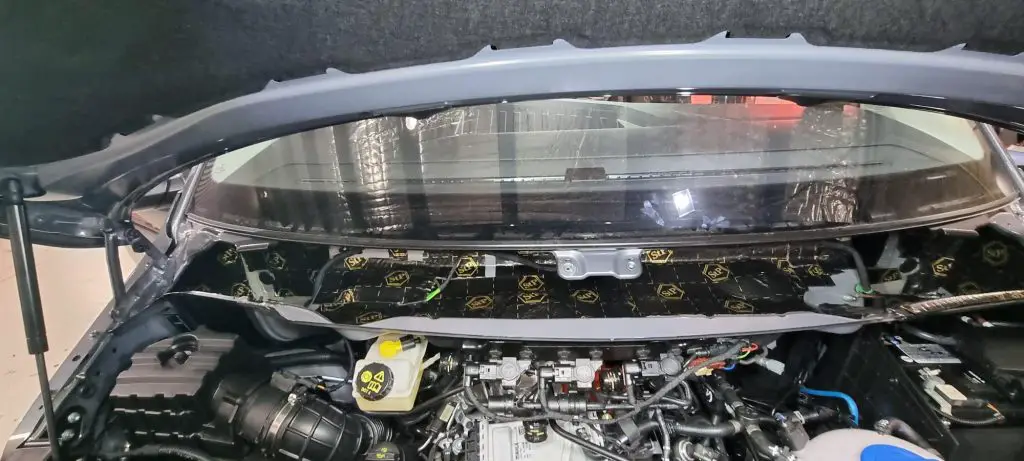 The carpets, seats and lower section of the dashboard were removed to treat the cabin floor, firewall, wheel  arches (rears also) and parts of the B pillar.