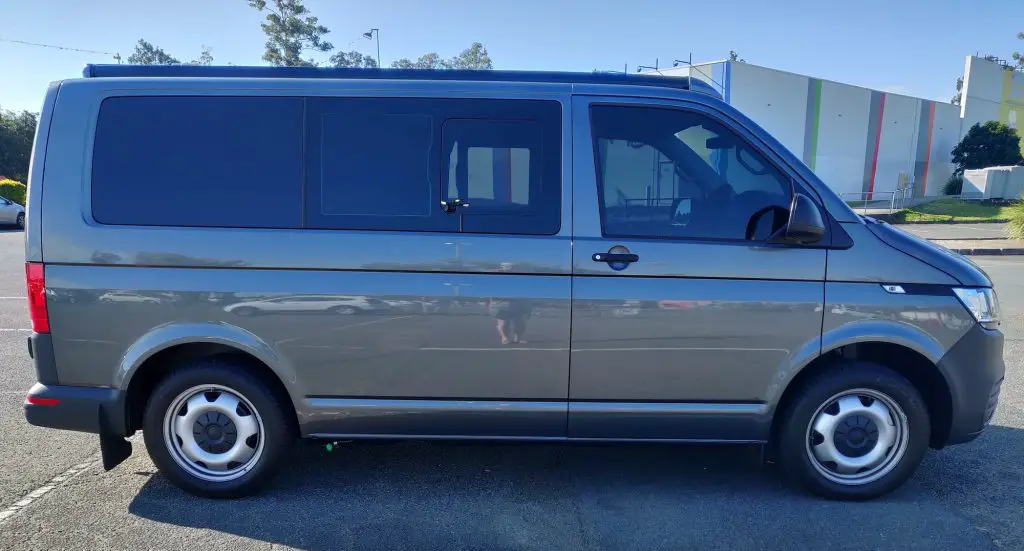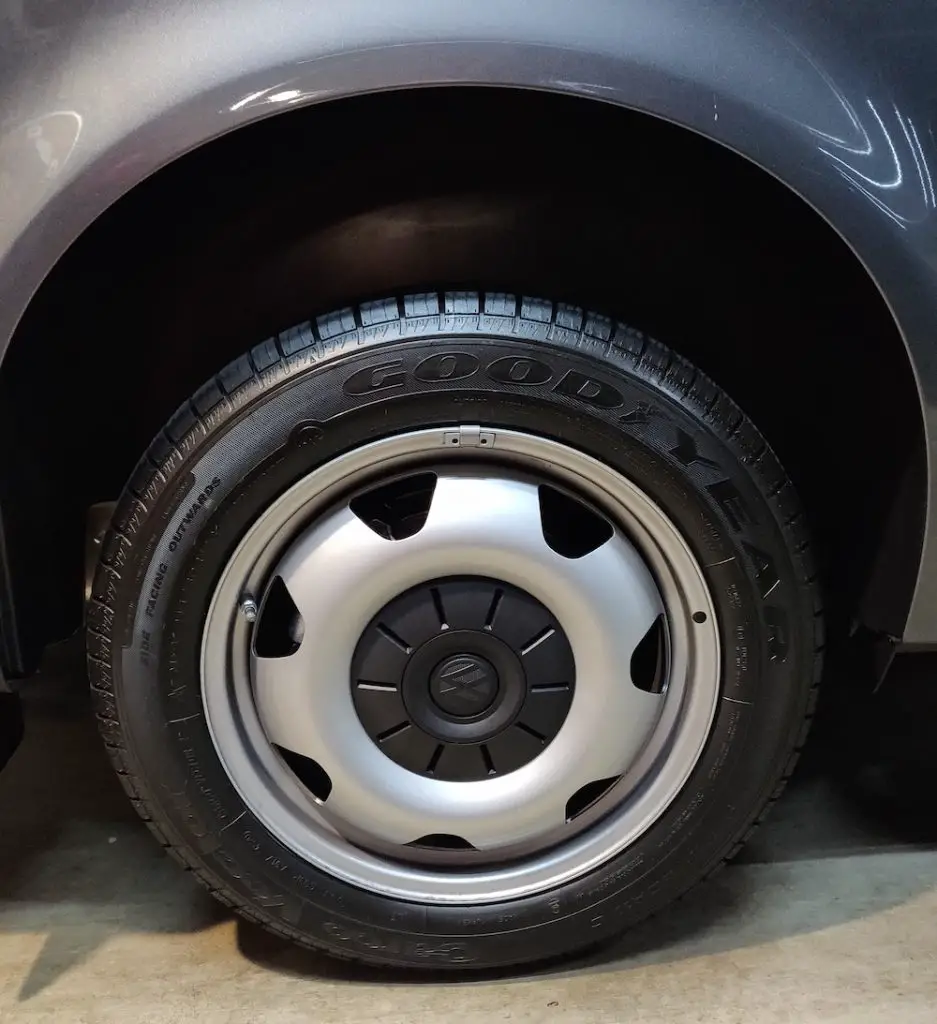 The first comment I received on the van was "you have to get new wheels!" – and I had to agree.
The OEM steel wheels are certainly not very cool.
When ordering the vehicle I did not tick the optional 17 inch Devonport alloy rims which were available for the$2,990.
The fitted wheels were 17 inch diameter rims, 7 inches wide.
Tyres were Goodyear Cargo Vector
M+ S 215 / 60R 17 C (109/107 T)
Codes:
M + S = Mud and Snow
107 – load rating 975 kg (The SWB T6.1 has a gross vehicle mass of 3.0 Tonnes (per VIN label).
T = speed rating 190 km/hr

VW Transporter wheels have a bolt pattern or Pitch Circle Diameter (PCD) of 5 120 which means 5 bolts sitting on a circle with diameter of 120 mm.
This is not the most common pattern and my search for rims was restricted because of this. This was made worse by my preference for a black rims.
After much searching my shortlist is pictured below. Clockwise from top left:
OZ Racing Rally Raid 17 x 8; Load rating  ? 850 kg
MSW (a brand of OZ Racing)  55 Van 17 x 7; 930kg,
Black Rhino Unit 17 x 8; 907 kg ,
Black Rhino Chase 17 x 8; 907kg
According to my local Jax tyre store the 17 x 8 rim will accept the standard tyres which came with the van – so that is a cost saving. My plan will be to sell 3 of the steel rims and keep one bare rim as well so I have two spares available if adventure beckons.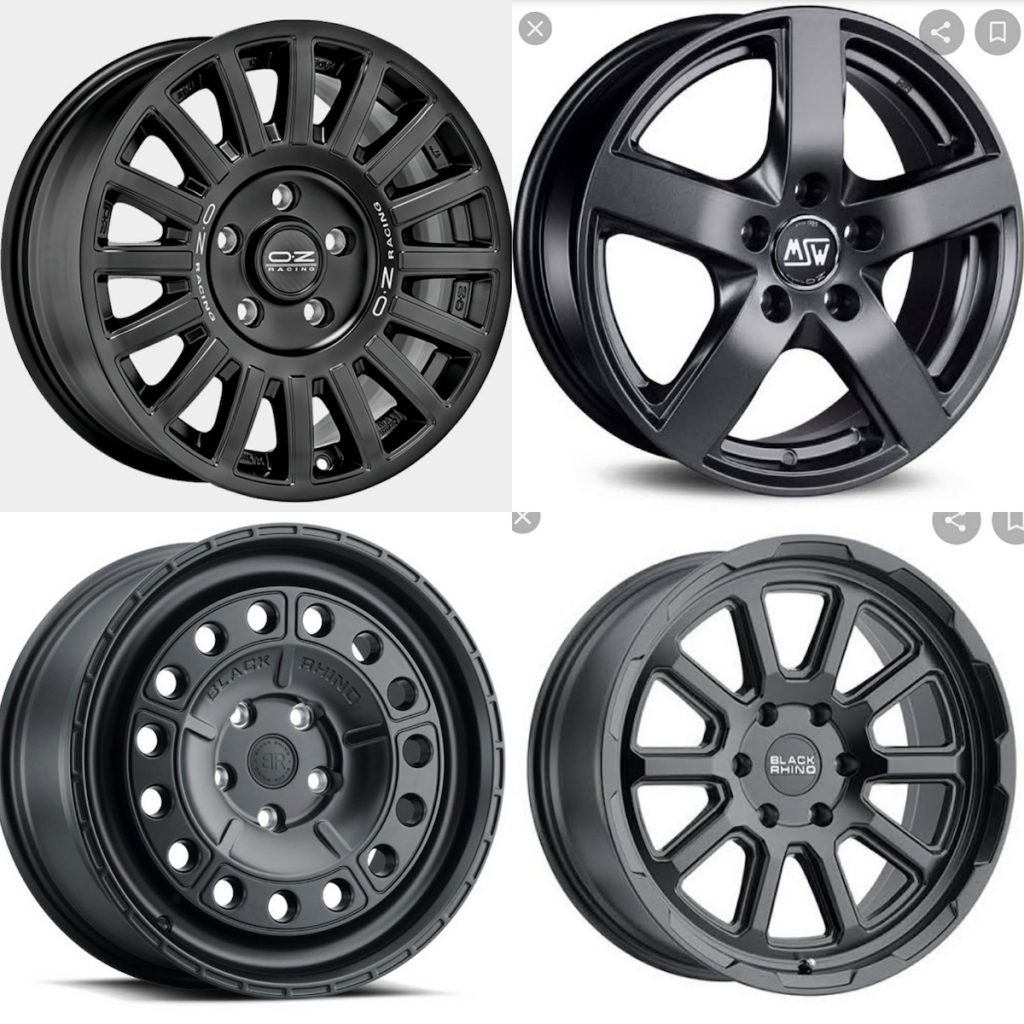 The pandemic had a big impact on supply of OZ Racing rims to Australia but after paying a deposit to my local Tyrepower store in May the rims were finally delivered and fitted in September 2022.
They look better than I had predicted and am very happy with the results using the original rubber which only has 11,000 km on it to date. Plan is to sell the 4 original steel rims with covers and bolts to locals looking for a second steel spare.