Day 5 Marrakesh to Ouarzazate
After another enjoyable breakfast our driver collected us at 10.00 am.
Today was going to be a long drive through the High Atlas mountains. As well as lots of miles there were some impressive roads and exposure to some of the many casbah's or fortresses that dot the country side.
On the way we passed a small town at 2,260 metres (7,400 feet)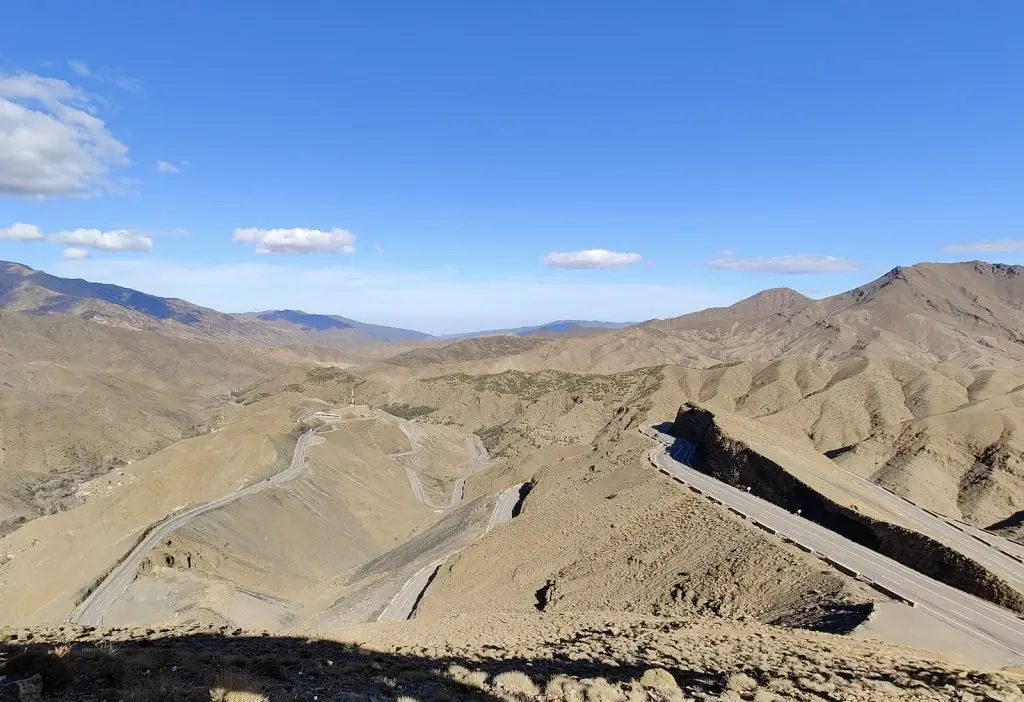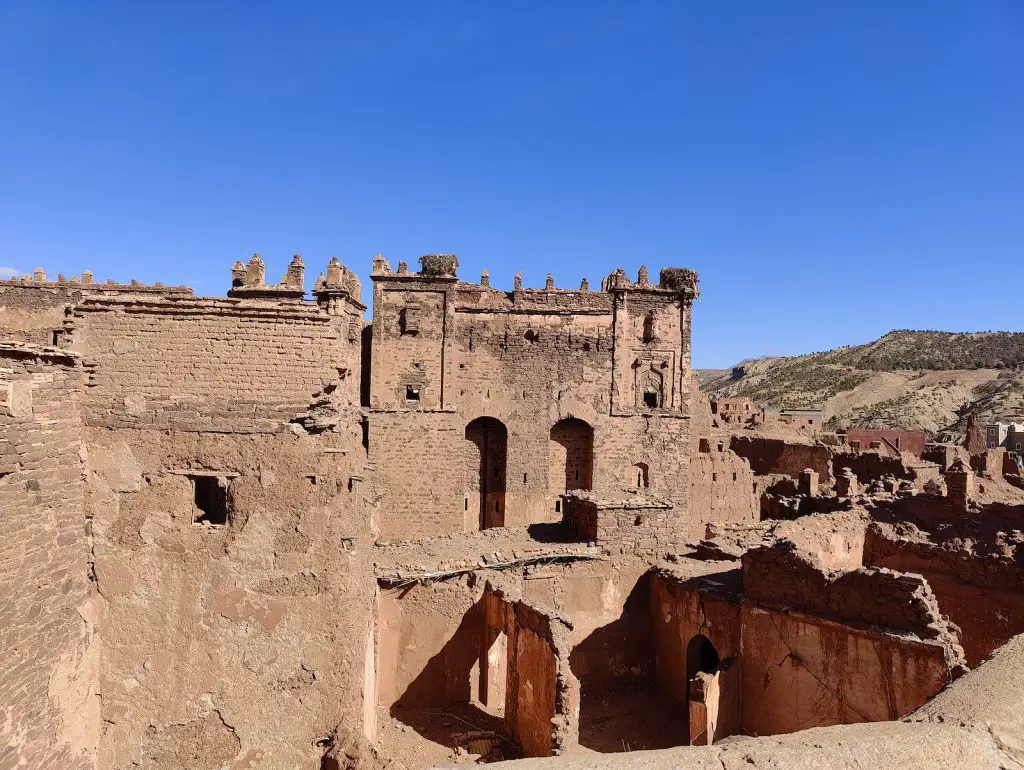 Aït Benhaddou – a historic ighrem or ksar (fortified village) along the former caravan route between the Sahara and Marrakesh in Morocco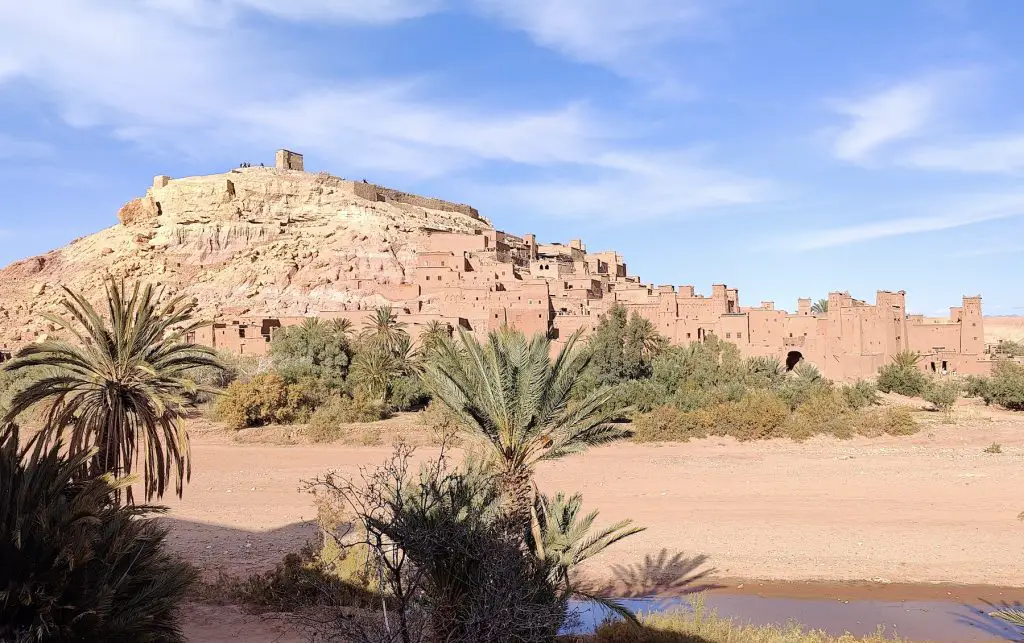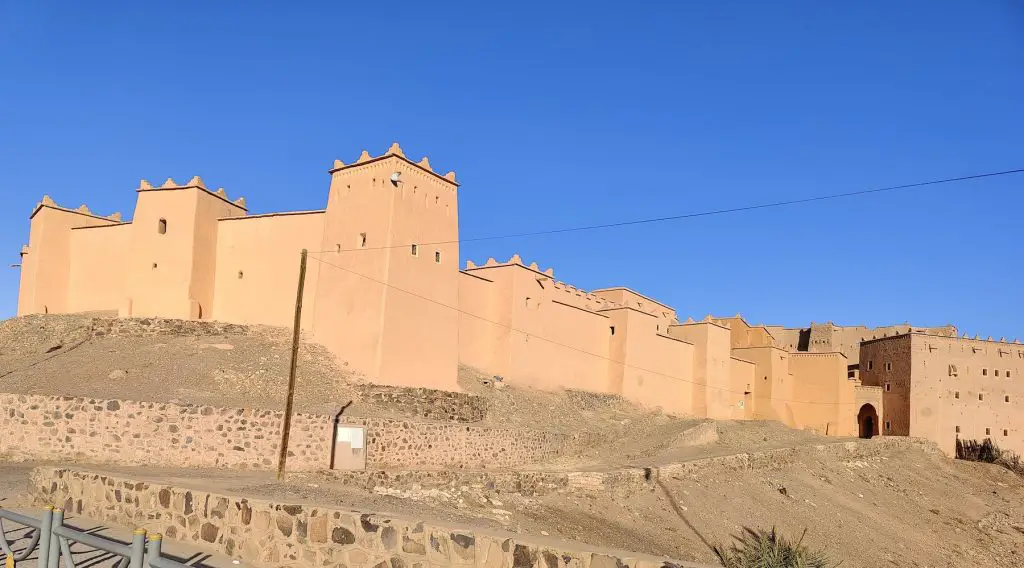 Lunch time before visiting our second casbah where we had our first tagine. The flavour was good and I really enjoyed barley soup.
Then walked over to the world heritage listed casbah. It is quite a large complex and we did not bother going inside.
Instead we took photos of the outside before heading back to the car for our final drive of the day to Ouarzazate where we stopped at the movie studios before heading to out hotel.
The best surprise of the trip so far for me was seeing the solar power station, it is amazing to see the bright white tower in the distance.
Visited movie studios where many big US movies have been filmed. In fact our driver has worked on many of these films as a special effects coordinator.
6686 steps