Collected the van from Phil at Wanderlust late July, a bit over a  year after ordering the vehicle.
Before collection the vehicle was sent to the weigh bridge and came in at 2,260 Kg.
The side lift roof comprises two metal side rails, a fibreglass foam single roof section and fibreglass fairings front and back.
The back windows were installed with the conversion.
My next job following the conversion was window tinting.
Next up was fitting of Seikel underbody engine/transmission protection. This item was supplied by Trakka in Sydney and delivered directly to Brisbane and Caravan Repair at Rocklea. I booked a convenient time and waited during fitting. This only took a half hour and I was on my way. It was a pleasure dealing with both organisations.
Jobs currently outstanding is fitting some decent rims and some seat covers.
See inside details.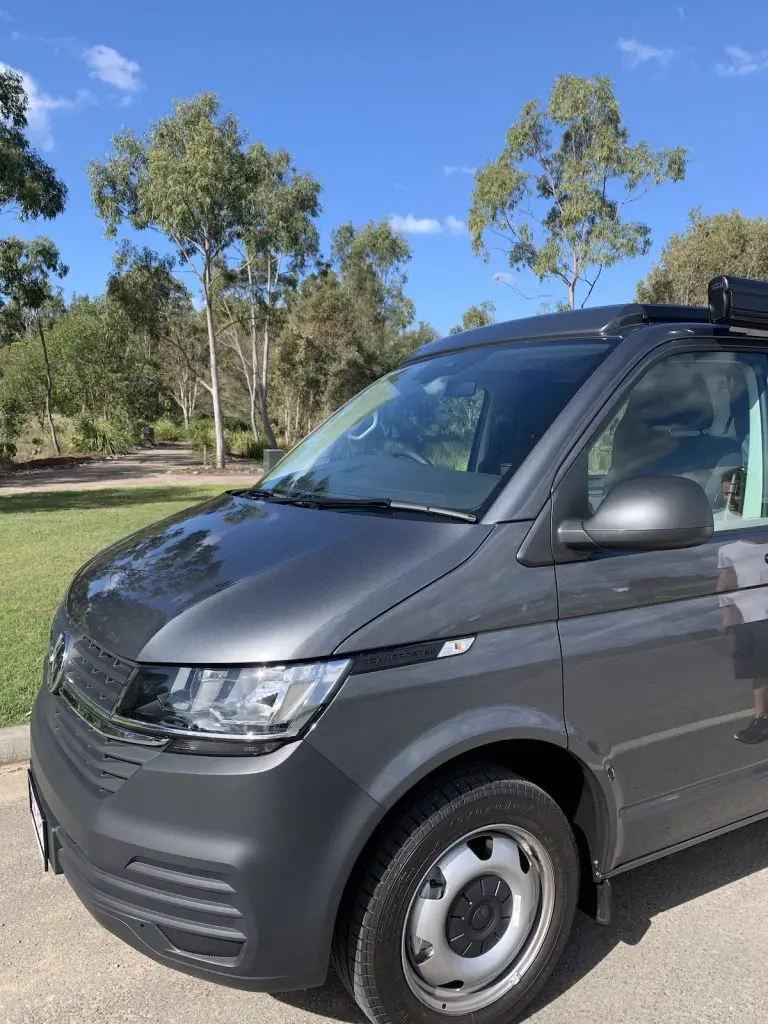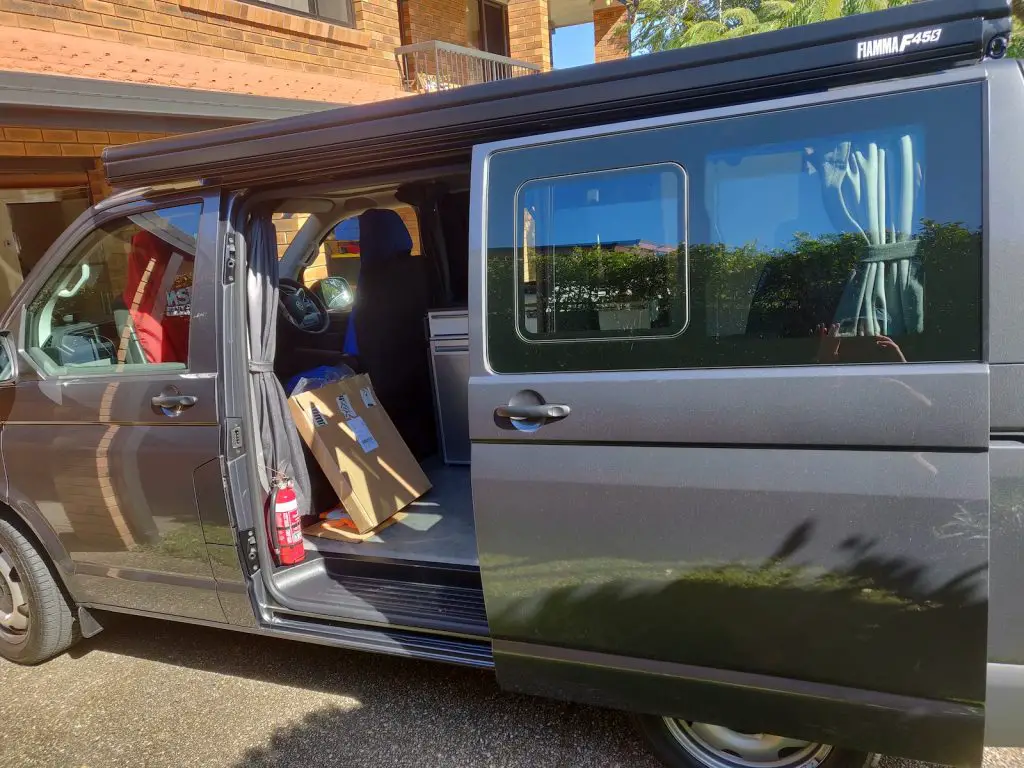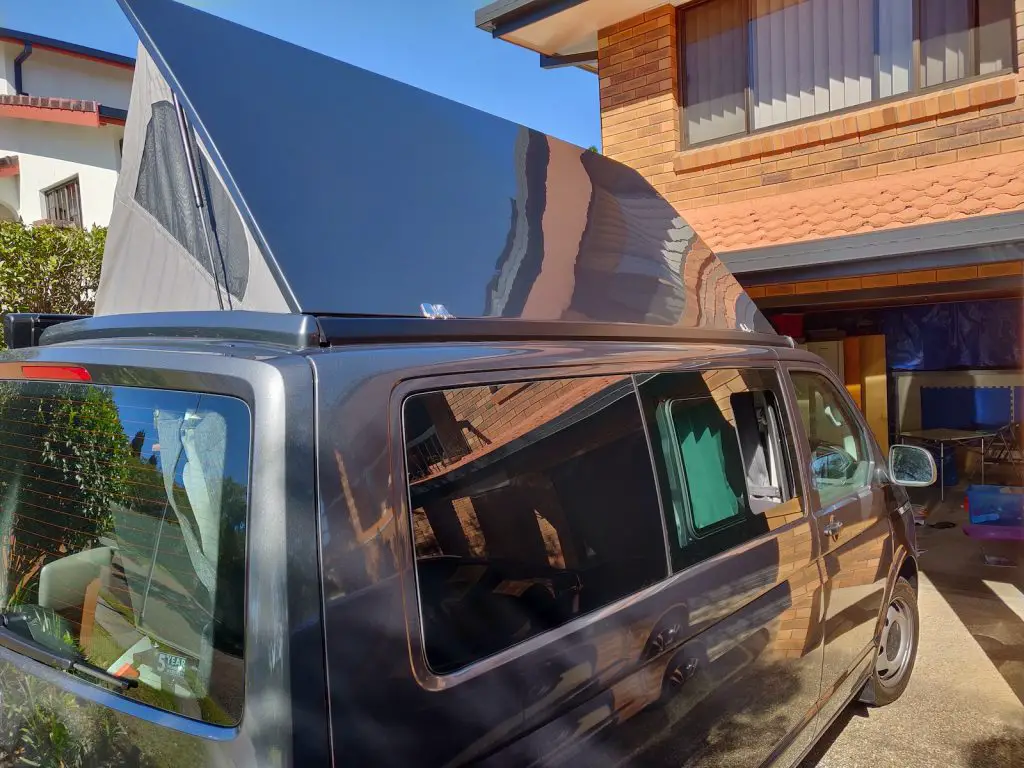 Post window tint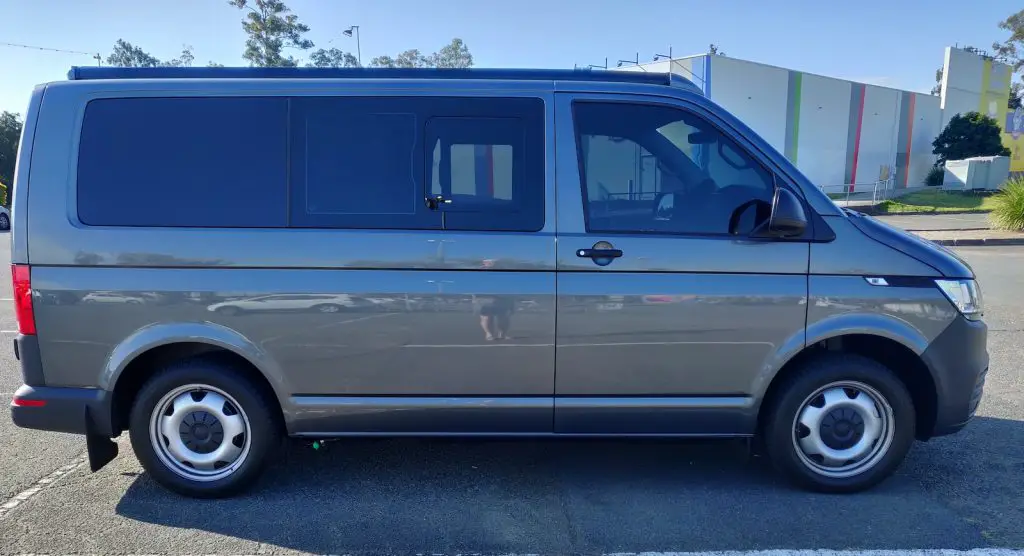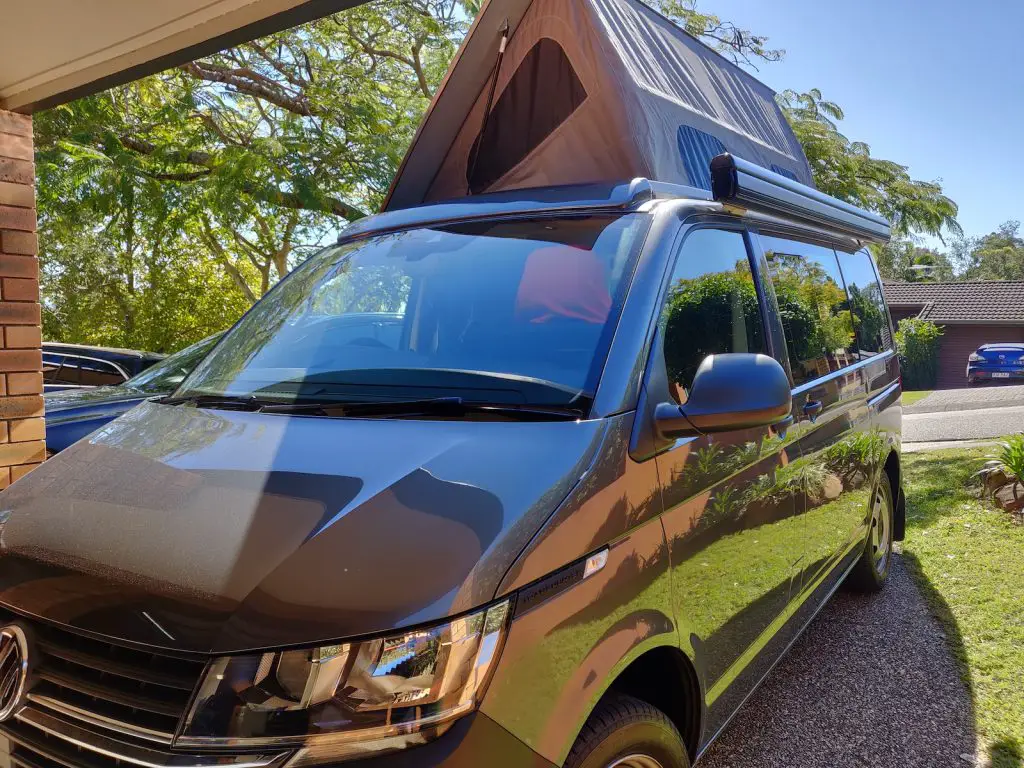 Below see a surprise inclusion – an LED footlight. Off on is a touch switch on the left hand side facing. It puts out a significant amount of light.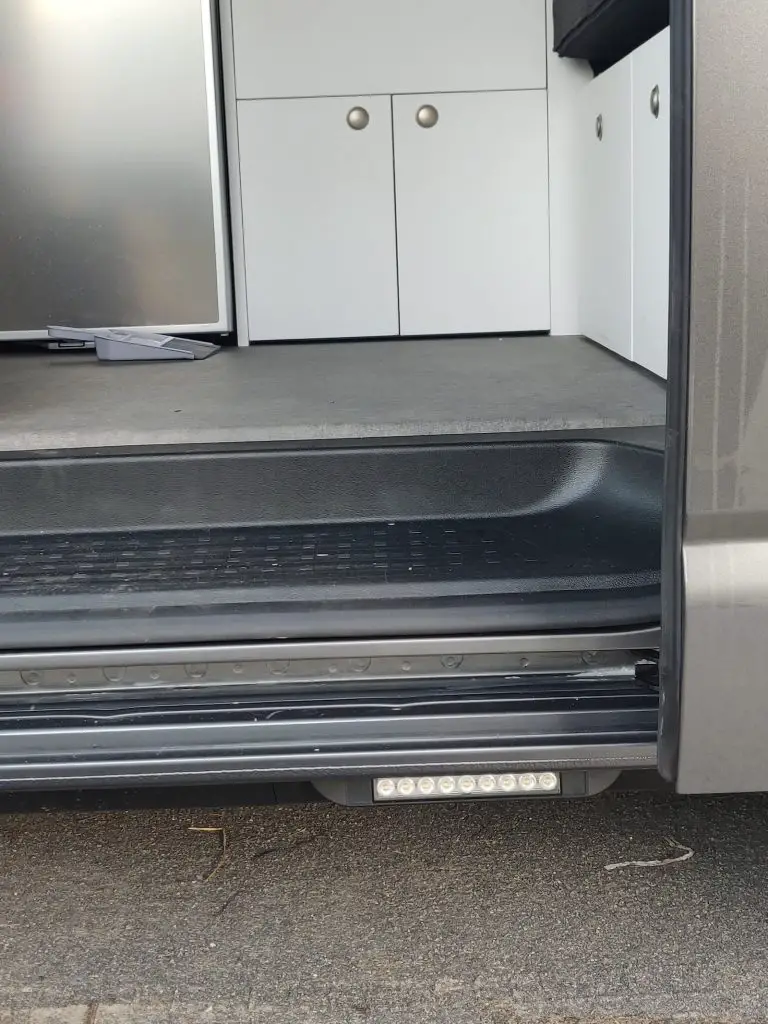 Seikel engine protection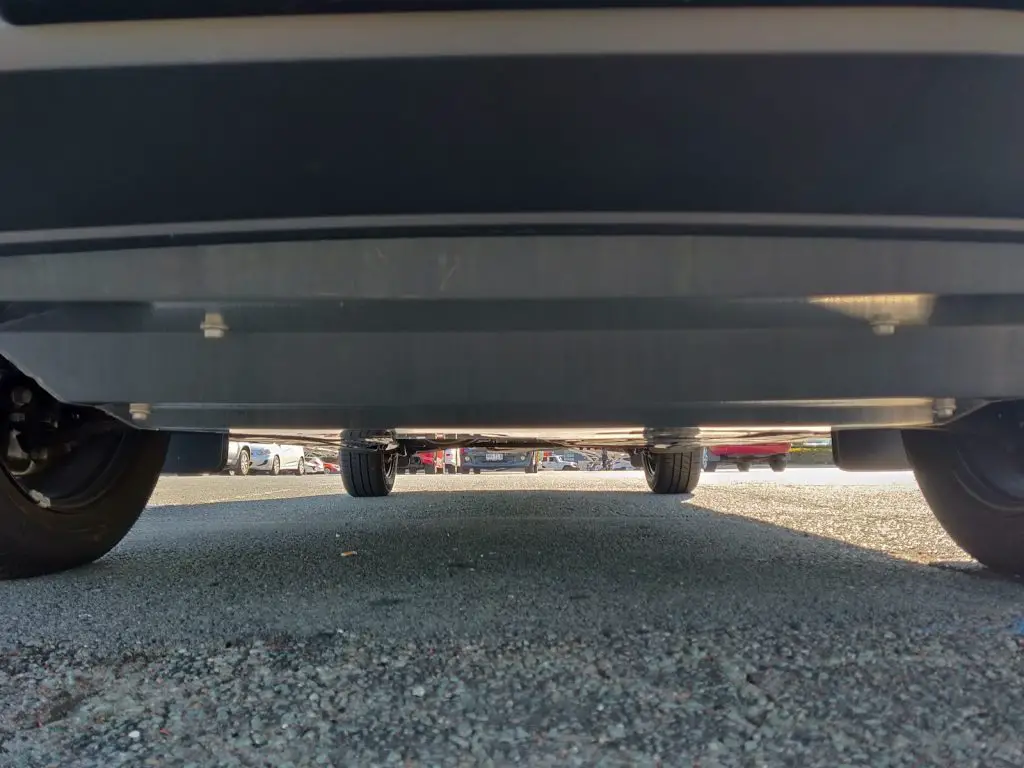 My T6.1 accessories, services and suppliers (I have no affiliation with any of them)
Seiekel engine and gearbox transmission from Trakka. Fitting by Brisbane Caravan Repairs at Rocklea.
Carpet mats for captain chair layout Leighton Vans UK via ebay
Fiamma Awning Tie Down Kit Suncoast Caravan Service
Window Tint – Buckland Legacy
2.45m XD Privacy Screen for 2.6m Fiamma Awning – Campsmart
Ventilation Grill Sliding Window VW T6.1 (Driver and Passenger side) – Kombilife
Ampfibian RV-Plus 10amp to 15amp Adapter – Bunnings. It is great to be able to buy an Australian made product.
Rubbertree Tailored Sun Shade to suit Volkswagen Transporter. Purchased on ebay – delivered from New Zealand.
UnderKover Canvas packing bags for tent pegs, tools, pillow covers. Made in Australia.
Complete Car Sound Enoggera Sound proofing of cabin and engine bay.
Jumbuck Sheepskins seat covers. Australian made at Tewantin on the Sunshine Coast.
See inside details.