February 2022 an opportunity to acquire a Sea Eagle 380X inflatable kayak came up on Facebook Marketplace.
The only catch – it was in Port Macquarie
We had been thinking of getting one for quite a while. We had already acquired paddles and life jackets and when it cam time to pull the trigger on the kayak they were out of stock. A trip to Port Macquarie became the plan, but rather than stay in camp grounds we thought we would try motels.
The trip started on Friday afternoon driving to Tweed Heads from home. We had lunch at the Tweed Heads Bowls Club and then set off down the high way making to Coffs Harbour by around 6 pm. It was still light so we checked in to the Royal Palms motel. We then went for a drive around the town and had dinner at Lime Mexican at 368 Harbour Drive. This was a pleasant place to eat, quite popular and enjoyed the meal.
Next morning we had a nice breakfast of bacon and eggs at the hotel for a very reasonable price then hit the road.
After we picked up the kayak we visited Lighthouse Beach and the Tacking Point Lighthouse.
Here we had the opportunity to do what I had always dreamed of. We sat in the back of the van, drinking our coffee and watched the surf.
Nirvana.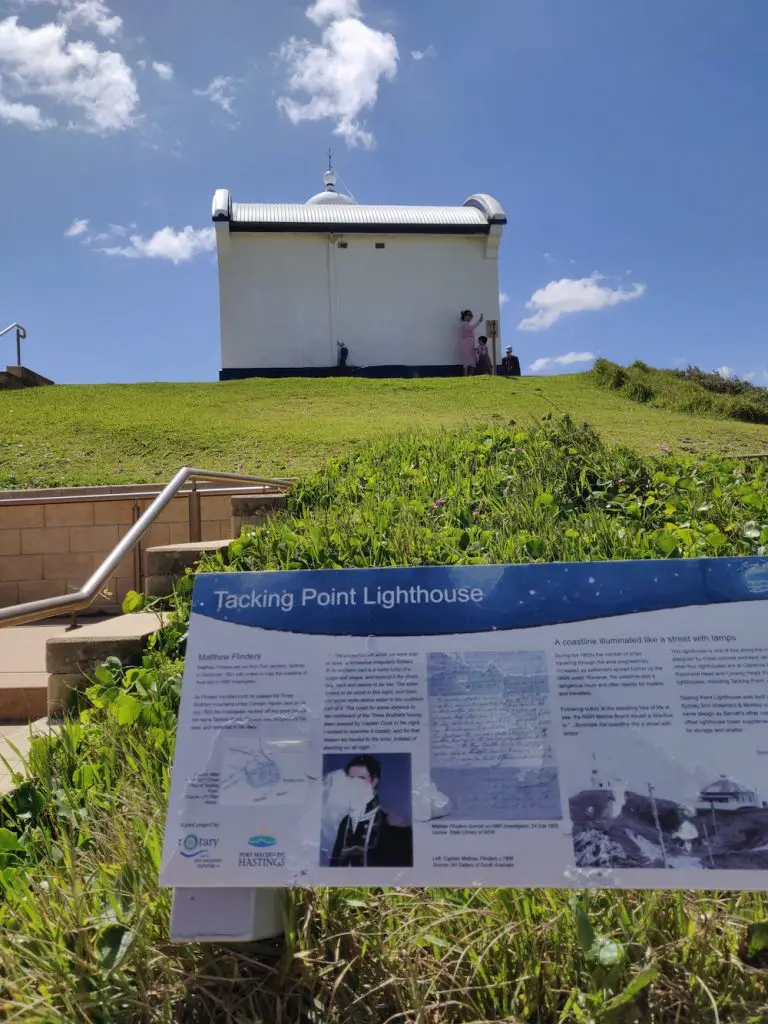 On the trip north we followed as much of the coast line as possible before stopping for lunch at the South West Rocks Surf Life Saving Club.
Below is an image taken from the restaurant table.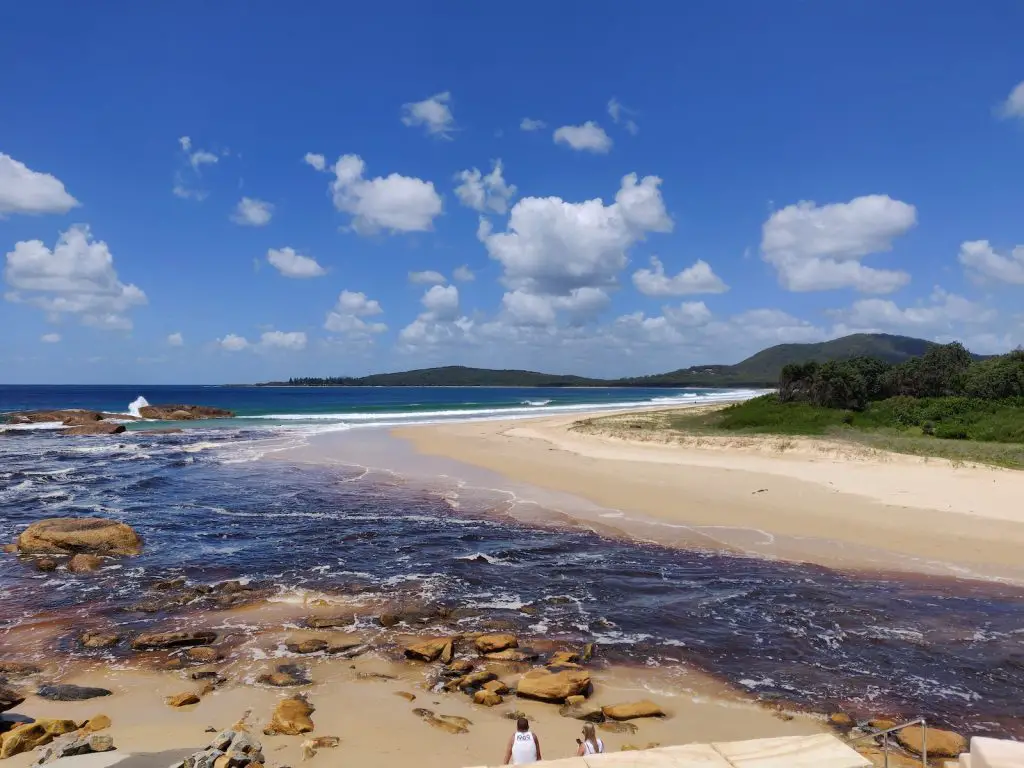 We had no intention of driving all the way home that day and elected to stay at the Ramada Ballina. This is relatively new place on the river. For dinner we walked down the main street to Raamon's Pizza Ballina where we picked up a takeaway and brought it back to the room.
One thing to note about this hotel is that parking clearance is around 2.2 metres for the ground level but you need to be very careful entering the next section where the clearance height is 2.0 metres.  This was too low for me with my can height at 2.04 metres. Be careful.
Next morning we drove to Lennox Point and picked up coffee and food at the Lennox Point Bakery Lennox Head.
We drove to a car park near Lake Ainsworth and ate our brunch in the back of the van – reversed into a car park beside the ocean.
Our trip home involved a quick drive through Byron Bay, including a drive up to the lighthouse which I remember first visiting in 1979 on the way to Sydney when I was hitch hiking.
May Labor Day weekend we got to try the canoe out for the first time at Lake Kurwongbah.