Lake Kurwongbah is a dam just north of Brisbane which has a quiet area for paddlers.
It was our first choice to break in our new Sea Eagle 380x inflatable kayak.
The kayak is quite large with two sturdy seats and it came with an electric pump which is a god send. It really accelerates set up and deflation.
The craft came with 4 piece aluminium paddles – these certainly are compact but they are very heavy. Sold them on ebay and purchased a used Rosco U-Beaut Carbon Touring Kayak Paddle with 2-piece shaft for me, and an Aqua Bound Manta Ray hybrid paddle online from Kayak Central Coast at Gosford in New South Wales.
First time set up went pretty well. It is relatively straight forward once you have worked out how the valves work for the inflation points and the seats take a little thought.  There are multiple locations to place the seats depending on how you are loading.
We did not pump the kayak to the maximum recommended levels but found the base nice and stiff and the large tube sides very reassuring. It feels quite stable and we moved along at a good pace, happy that there was no significant wind.
I have toyed with the idea of an electric motor, specifically the Watersnake T-18 Transom Mount Electric Motor 18lb which is very reasonably priced. Of course a lithium battery and mounting gear will add up.
The original plan for the inflatable kayak was to take it on a lab to provide some variety and increase opportunities to see things as well as get some fitness.  The kayak and accessories, however, do take up a lot of space and realistically I don't think it would get sufficient use to warrant the space taken.
We spent about just under an hour on the water.
We were the only people on the water when we got there just after 9 and the water was smooth with light patchy cloud cover. A few other people were launching their kayaks as we returned to the start point.
Kurwongbah is a beautiful spot and we plan to return.
Next trip will possibly be to Enoggera Reservoir.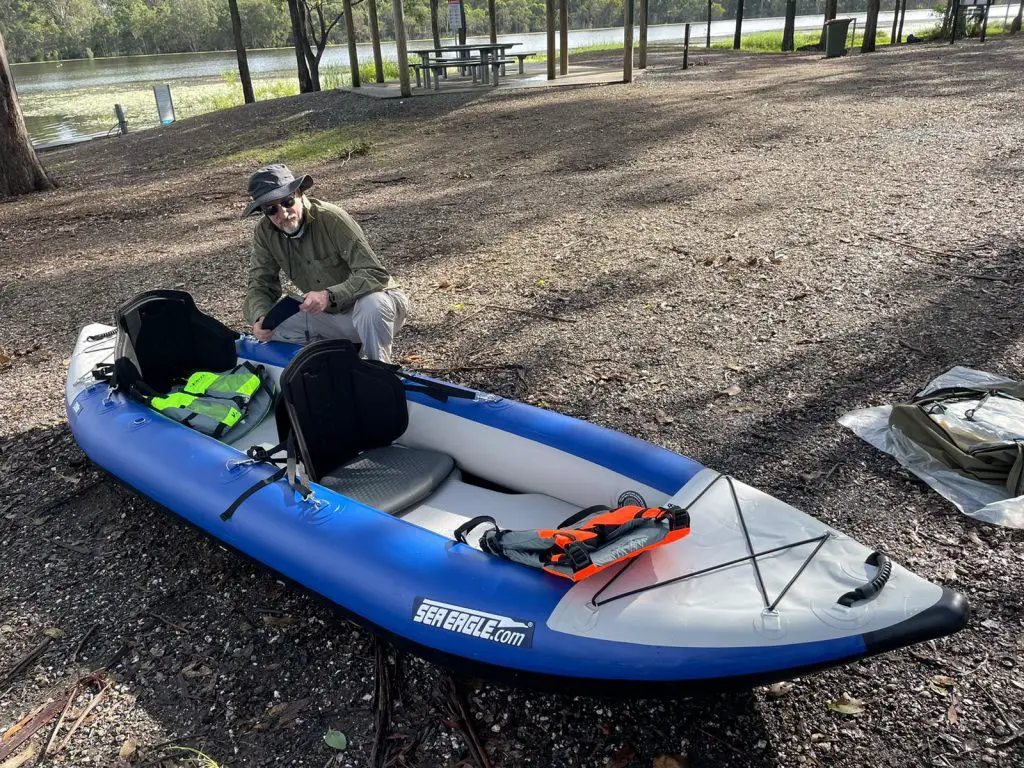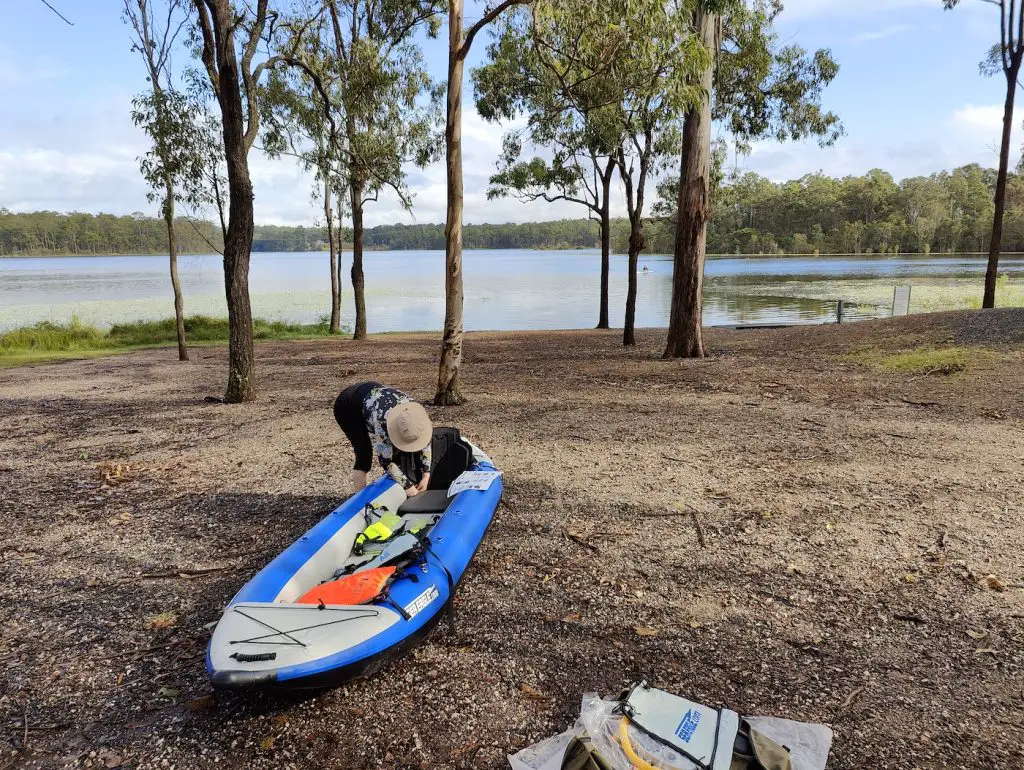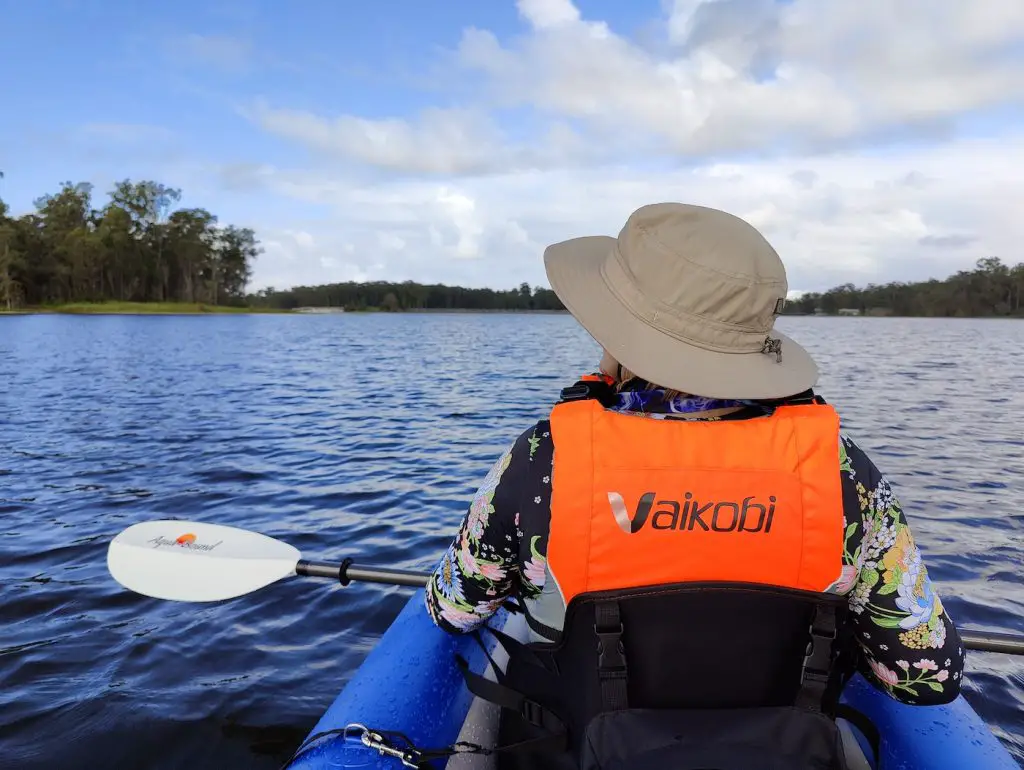 When home we laid the kayak out in the garage to dry which took longer than I thought.
It was surprising how much water had entered the boat via drip from the paddles and entering the craft. Lesson for next time is to spend more time on draining when leaving the water. The kayak fits in the folding carry bag it comes with, but, other components – the two sets, bags for the spray covers, foot pump, two life jackets, battery for pump are all piled into a Kings Barbecue bag which is one of the most useful items we have found.
We now have three of these bags with the other two used for bedding (doonah and pillows). These are much better than bags we have purchased aimed specifically for pillows.