In January 2013 I finally made the trip to Seventeen Seventy, the place where Captain Cook and the crew of the HM Bark Endeavour made their second landing in May 1770.
The plan was to meet up with some friends for a few nights and we stayed in the Caravan Park at 1770. There is another caravan park on the water at the nearby Agnes Water. The caravan park has powered sites, satisfactory shower and toilet blocks and a shop which sells the basics and also cafe style meals. Once you arrive there you do not need to get in your car. Below is the view of my Coleman Instant Up tent which had its first outing on this trip paired up with a relatively small tarp. It was perfect for a party of one.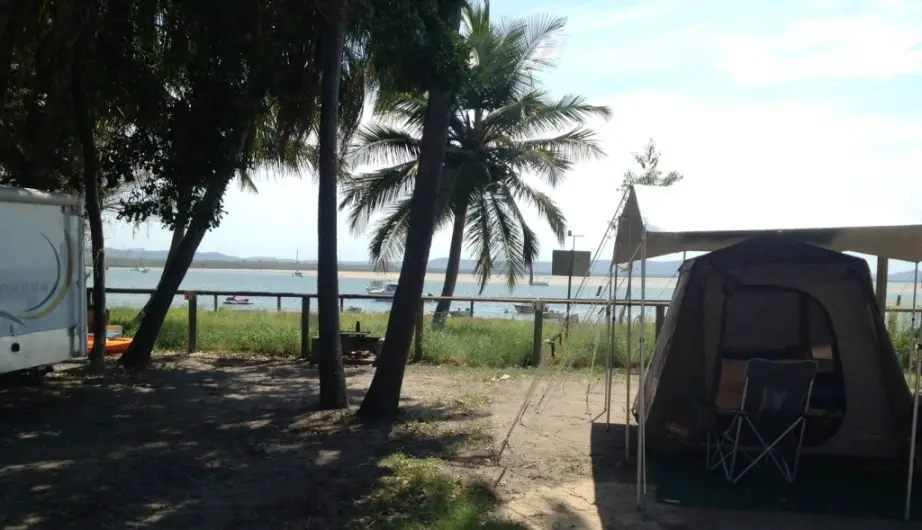 There is a nice walk starting at the Joseph Banks Conservation Park. You can head to the east down to the water, walk out to the lighthouse pictured below and then walk back to 1770 caravan park alng the waters edge on the western side of the headland. It is nice simple interlude for an hour or two. The going is easy. The scenary is beautiful, the number of people is small compared to the Sunshine Coast at the same time of year. If you can handle the long road trip from Brisbane , you will find 1770 and Agnes Waters a worthwhile stop for a week or so.