Three weeks after dropping the van with Phil at Wanderlust checked on progress at the Coolum workshop.
The images below show great progress. There was particular focus on sound proofing and insulation with silver silver backed foam being installed throughout. Rock wool will be installed in the gaps prior to the completion of the wall finishes with the aim to maximise thermal insulation as well as sound reduction.
Phil went out of his way to cover the sound proofing sheets on the rear wheel arch with the lining used elsewhere in the sleeping compartment.
In the open doorway you can see the original VW rubber mat underneath the ply, prior to the addition of the vinyl.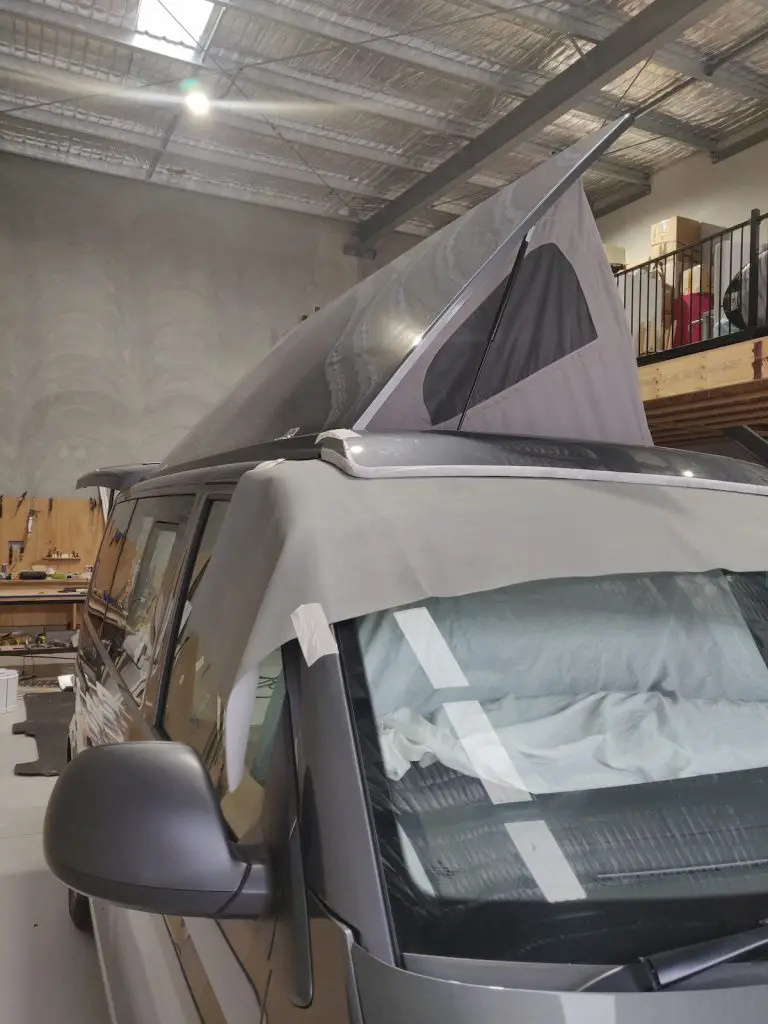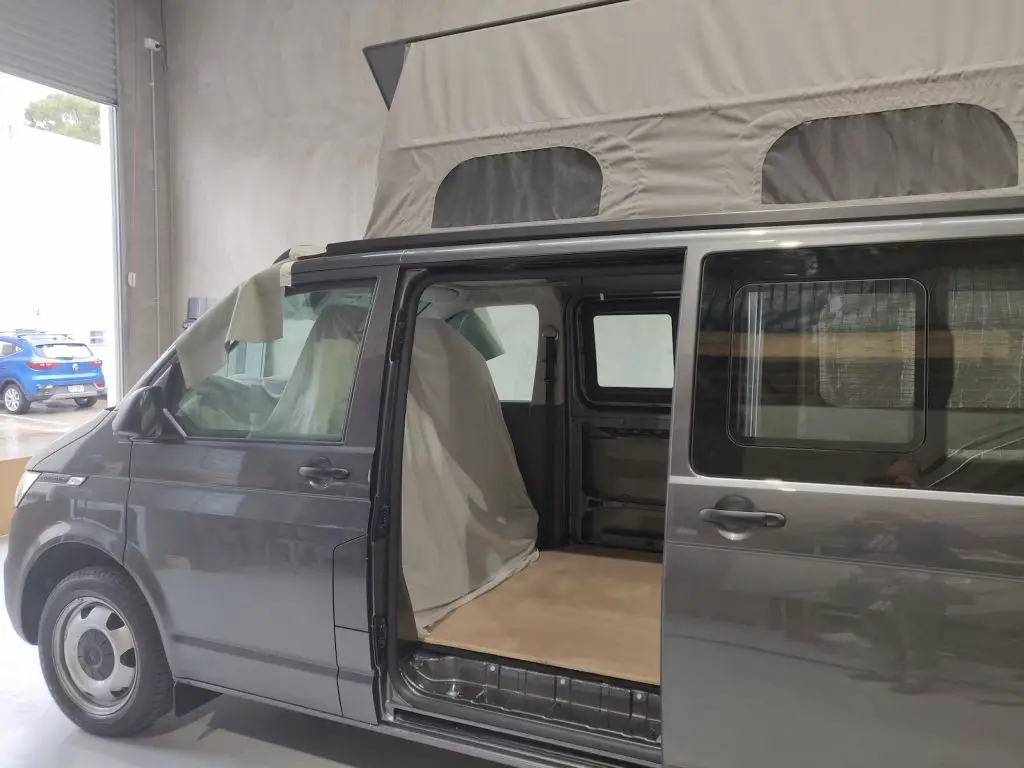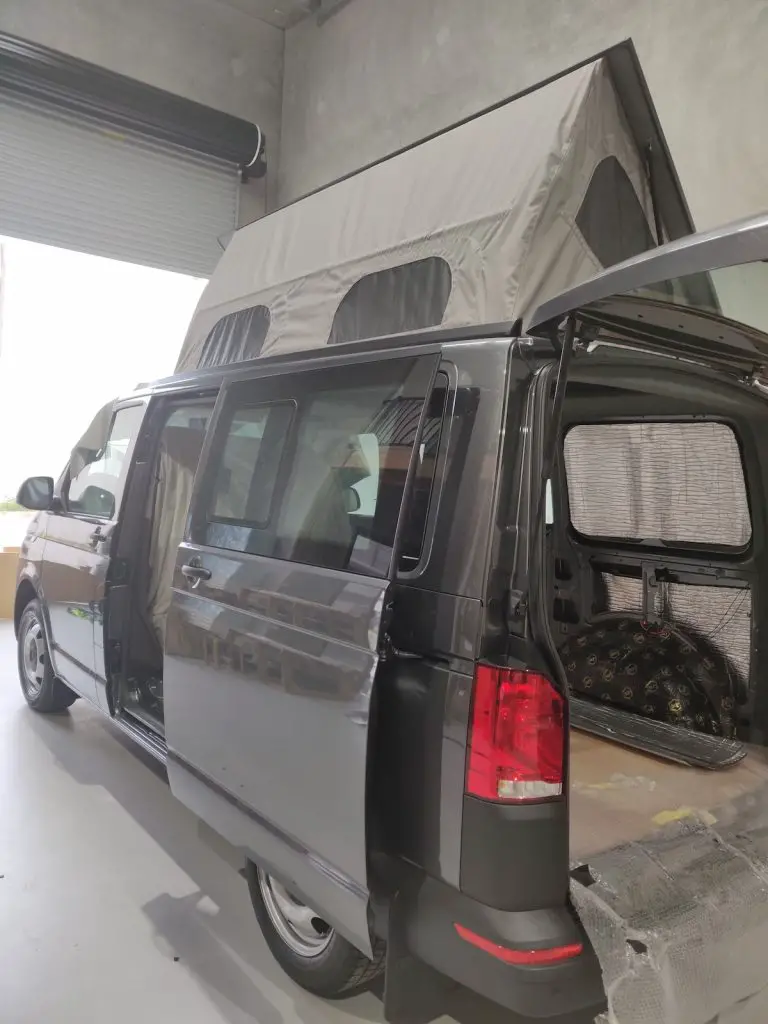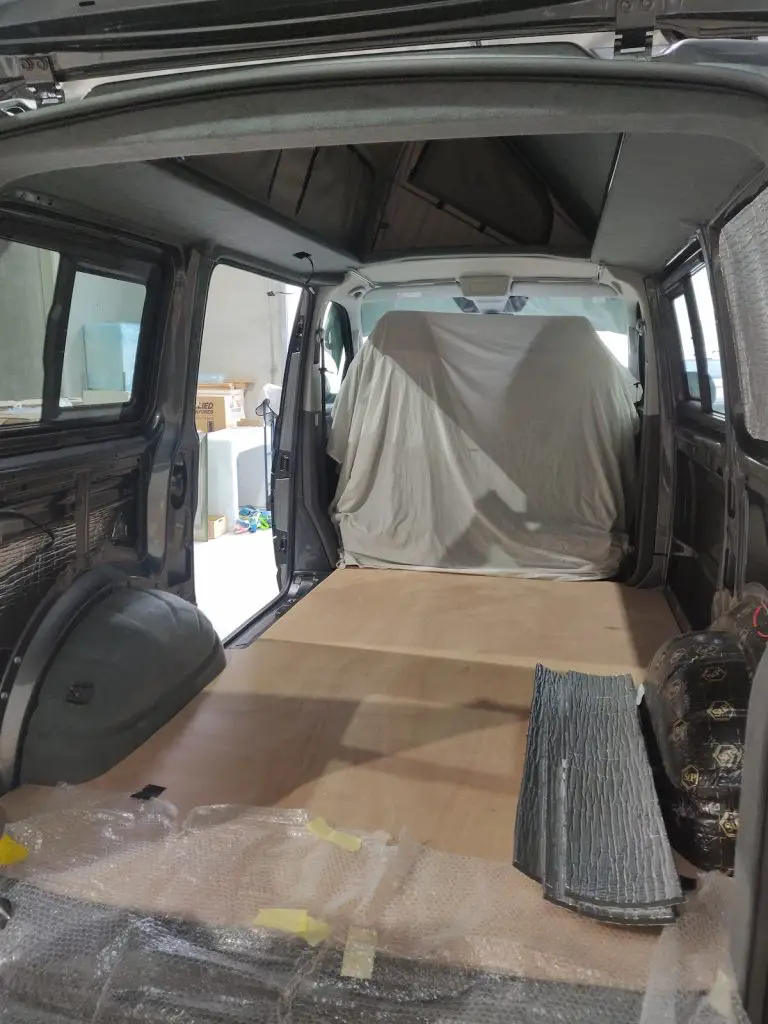 Below is a view of the reinforcing bar in the ceiling.
The dark blue steel bar aligns with the roof hinges. A similar beam was also installed in the ceiling of the front cabin.