Ventilation in a campervan requires opening the vehicle up as much as possible.
Ideally you could sleep with all windows and doors open but that creates a security fear and a very real problem of being carried away by insects – in particular mosquitoes and sand flies or midges.
Another problem with opening all the doors and windows is it can rain so that is another consideration.
The lifting roof of the Wanderlust kamper contains 4 zip openings with small midge proof screens.
To maintain security, improve ventilation and keep out the mozzies we purchased two externally fitted window screens which are set up each time we stop for the night.
You cannot close the windows with these fitted so we remove them when on the road.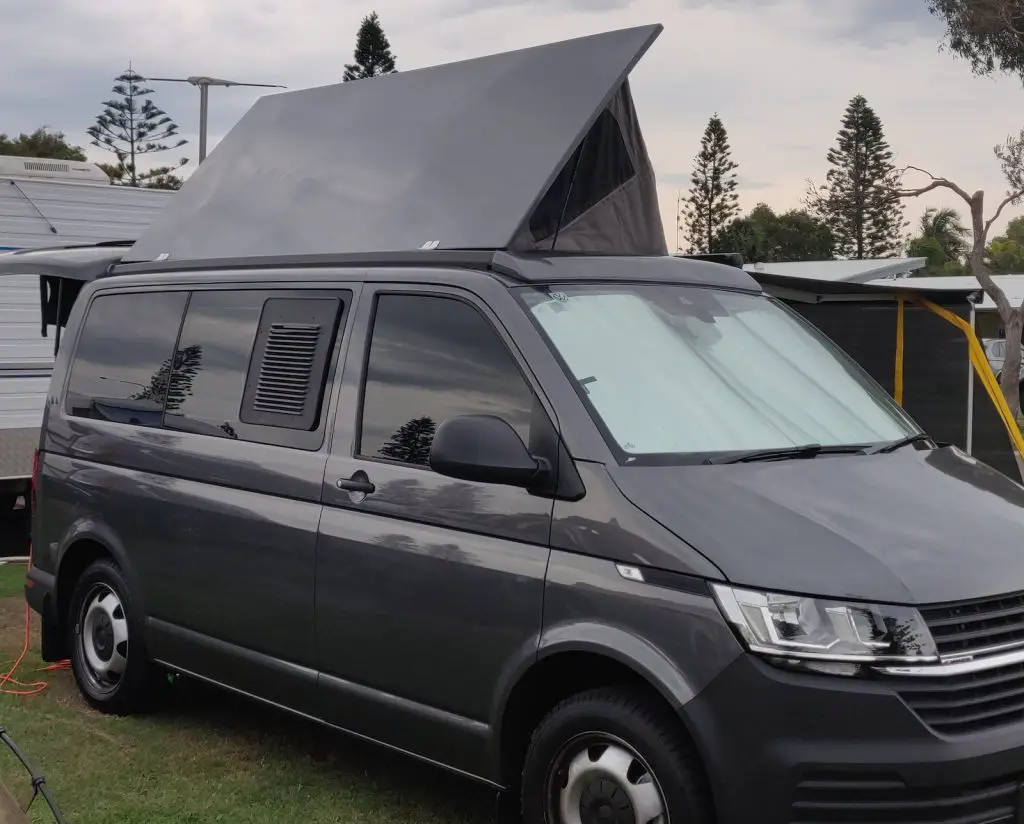 The combination of ventilation in the roof section and the side windows seems sufficient so far at night for sleeping but during the day and early evening we prefer to leave the back and side door open.
Have ordered some removable fly screens for these doors from Bug Mesh Screens and will post images of these when they arrive. I considered other options which were much more expensive. Fingers crossed these will do the job.
Here are the fitting instructions. Will report on how it works after fitting and use.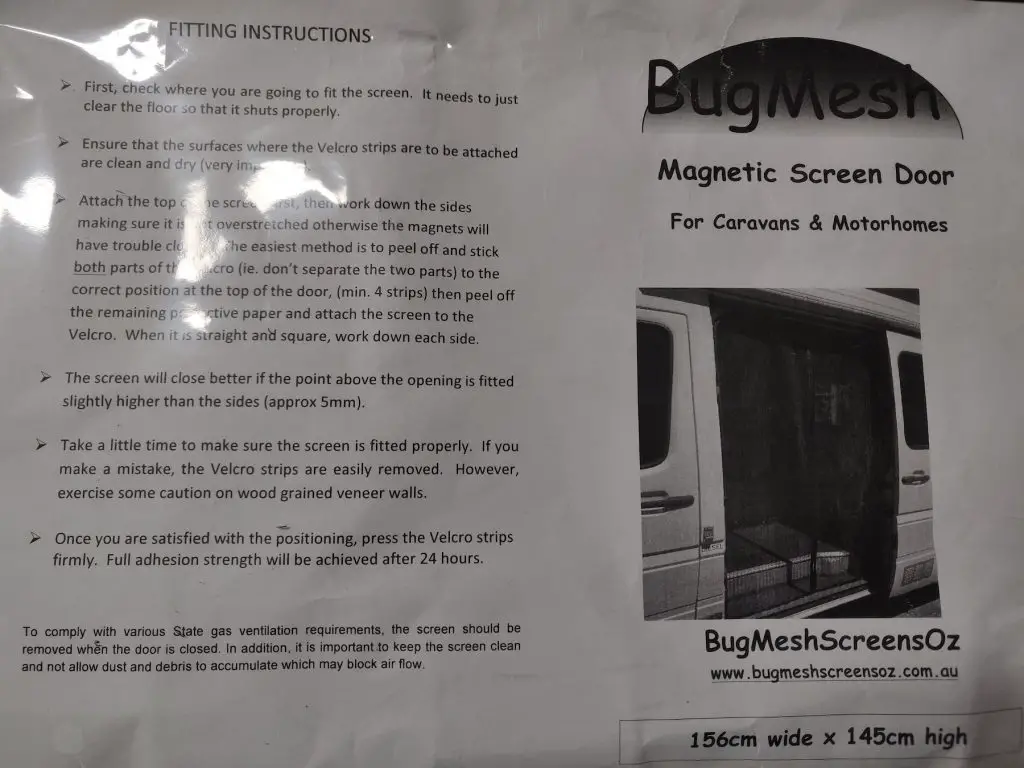 For outside to try and reduce insects when preparing and eating meals.
After much research ended up with a Companion X180 Led Lithium Rechargeable Mozzie Zapper Lantern. This item seemed to be a run out model and I had to buy mine online from Kalgoorlie – my local Tent World would not deliver from a nearby suburb.
This one has a small attractant cartridge which fits into the base of the lantern. The top has a visible light which has a range of brightness. A separate switch lights the UV light and I can report after only one night of use there was carnage in the insect world around our van.
Some of the victims are visible in the images.
The top picture shows the red light when charging – this light goes out when fully charged.
This image below shows what it is like at night with the UV lights on.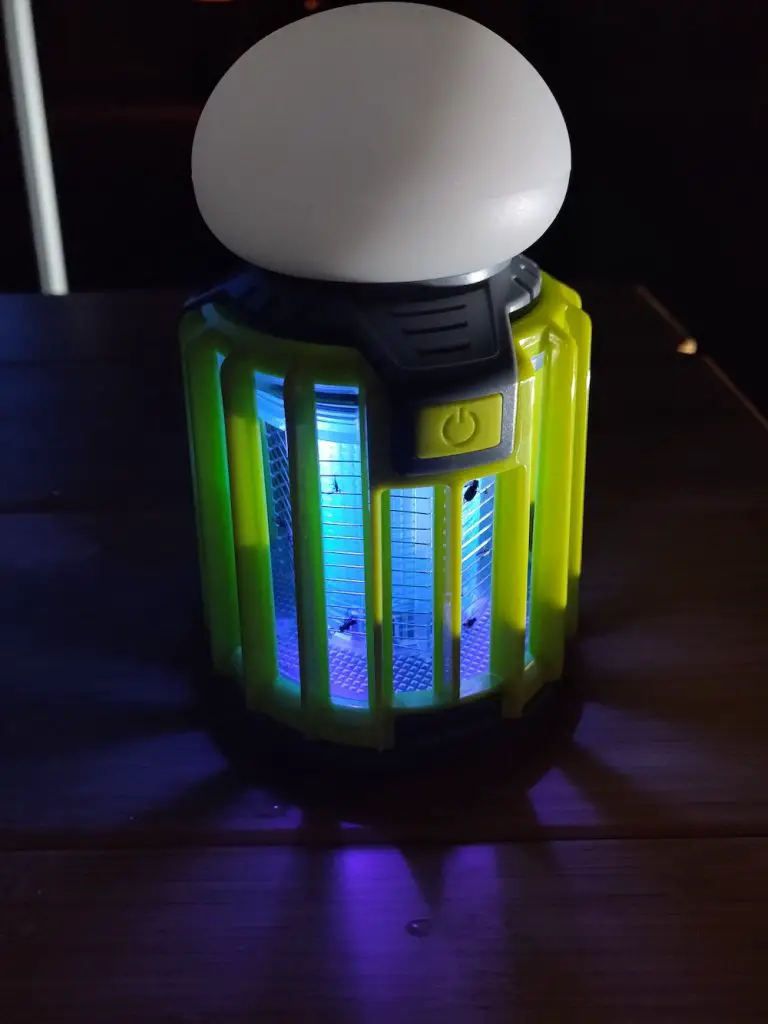 An OZtrail Lumos Mozzie Lantern looking very similar to this one is also available