Our journey to Marrakesh started from the mosque in Casablanca with a drive south along the ocean.  In the way we stopped a a modern incarnation of Rick's Cafe – a place invented in California.
The highway is excellent and were fascinated by the extent of agriculture along the way. All of the usable land is cultivated by mainly small blocks farms.
A stand out memory on the trip was passing a VW Golf which had two adults in the front, three adults and two school age kids in the back.
After a three hour drive our first task on arrival in Marrakesh was to go to the old town to purchase a new phone for our daughter.
This lifted spirits and we were then taken to our 2Ciels  hotel to relax for the afternoon.
This is a very nice hotel in a very nice part of town close to many restaurants, the central post office, and a large strip of shops. We had dinner at a french style restaurant and enjoyed our meals.
10,246 steps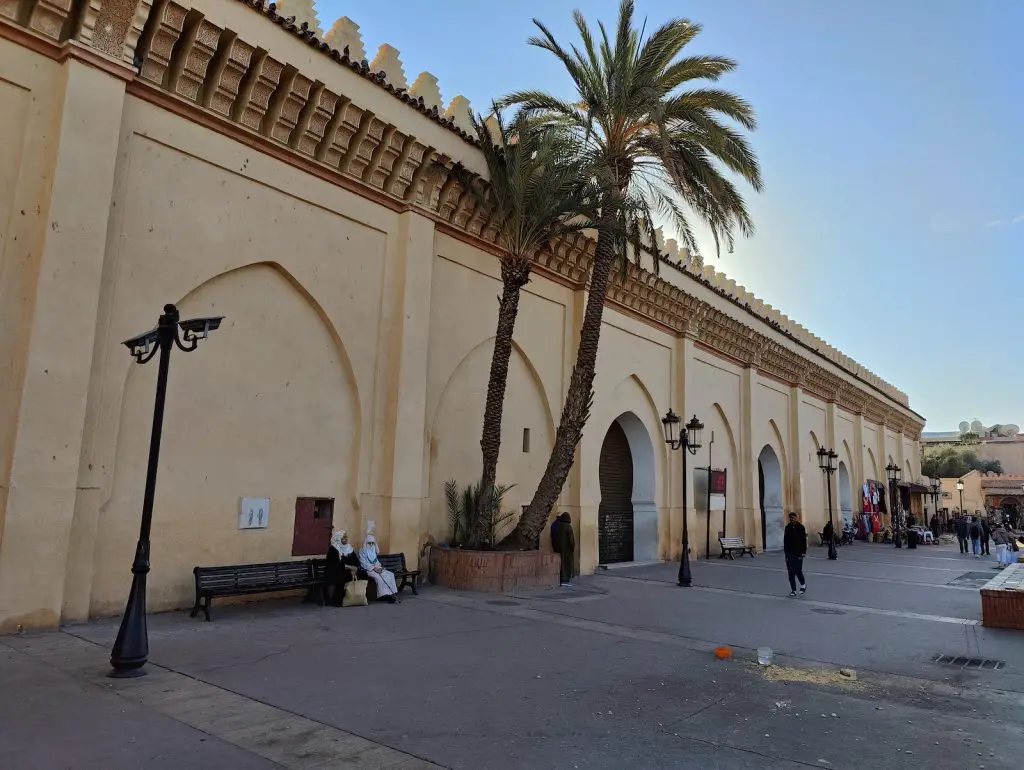 Morocco day 3 Monday 26 December
Today we had an excellent breakfast in the hotel and were then collected at 930 to go to the old town for our pre arranged tour.
We were dropped near the old mosque and met our guide who took us through the big sites and around the markets.
This is quite an experience through the narrow streets, with bikes and earth moving equipment moving around this beehive of activity.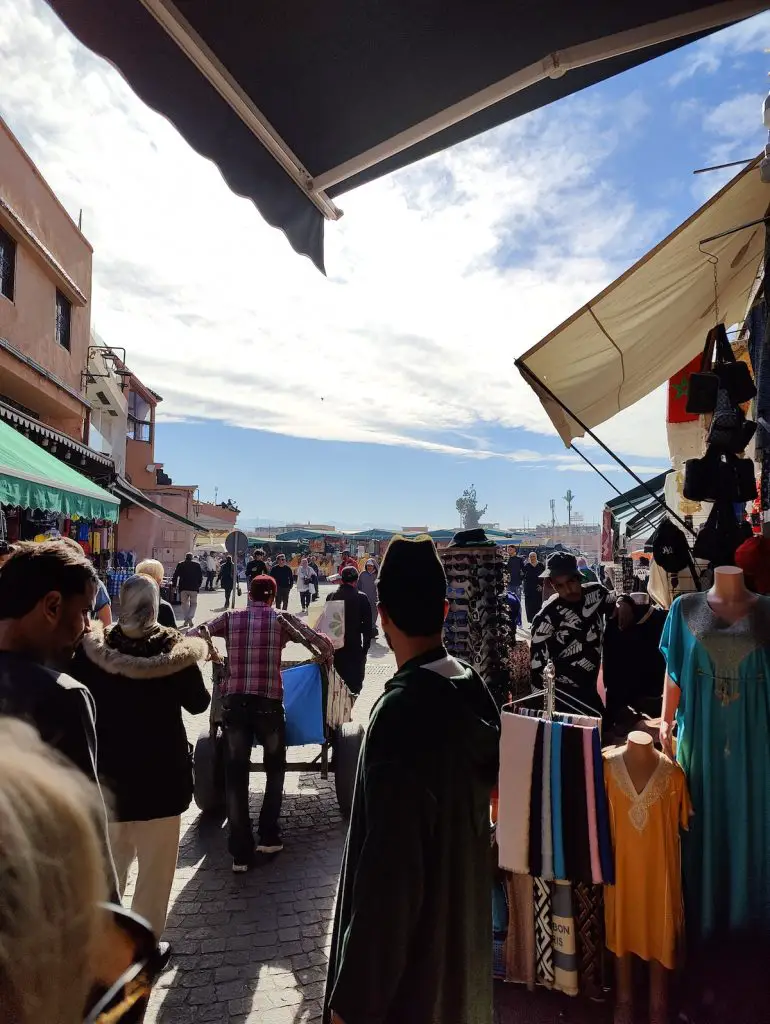 We were grateful to have a guide, and certainly would not be keen to venture in their on our own to become hopelessly lost. The guide also gave us defence from the hawkers. After a bit over three hours of our four hour tour we had had enough. We had no interest in eating anywhere in there and wanted to get back to our hotel where we had a late lunch after 2 pm and then crashed for the rest of the day.
10,300 steps.
Day 4 Free day Marrakesh . Tuesday
Today we started the day enthusiastically with the hotel breakfast and were served delightful vegetable omelettes. Orange slices with nutmeg and a medley of diced red and pale apple with fruit juice made up the fruit portion and I could not resist the french pastries. I love these breakfasts.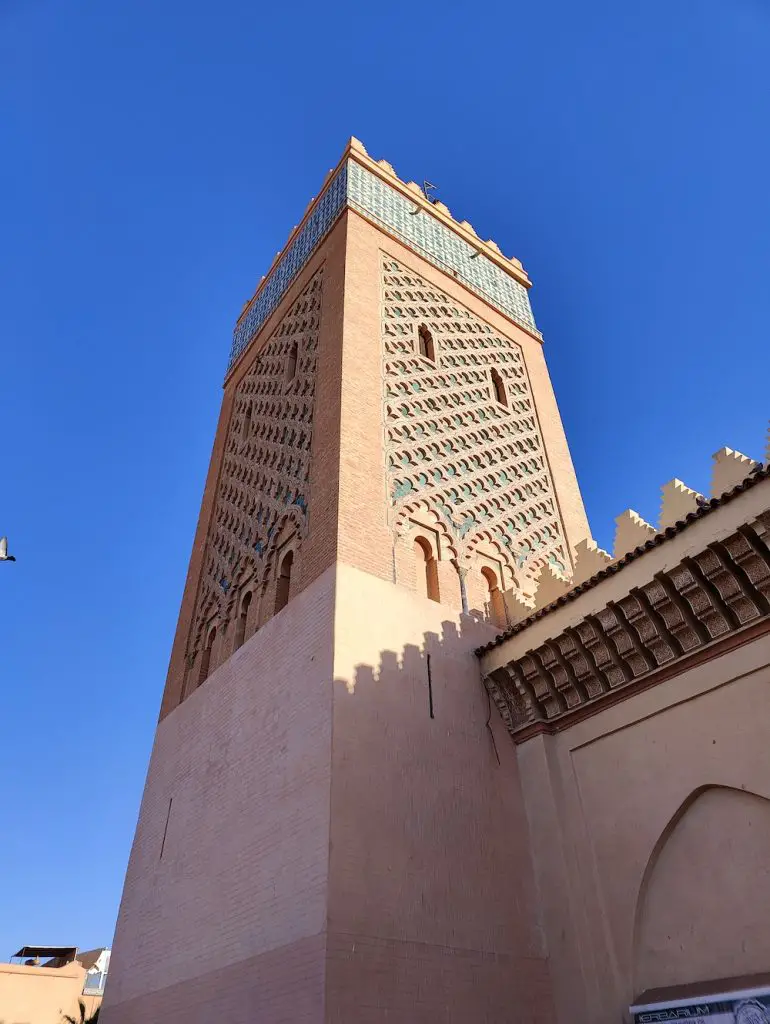 We headed to the shopping strip including mall underneath the Radisson Hotel where my daughter acquired some sport shoes. Some local ceramics were acquired and we then visited a pop up arts display where some jewellery and a silk scarf were purchased.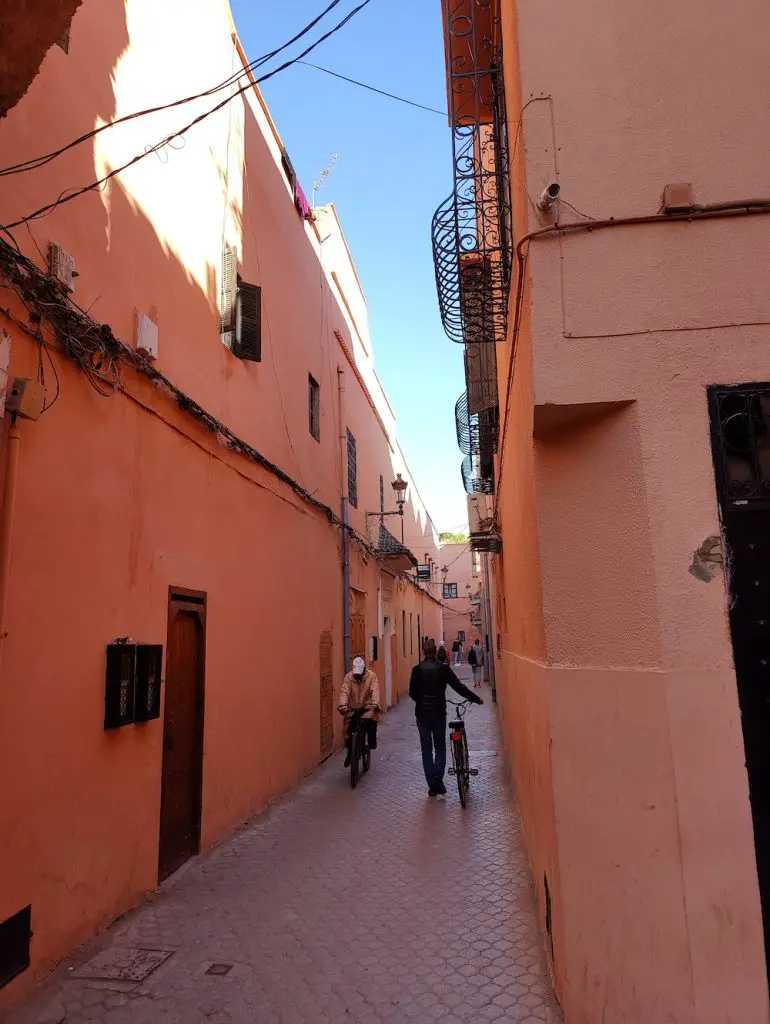 A great thing about Morocco so far is you can buy souvenirs made locally.
Macdonald's for lunch then back to the hotel by 2 pm to rest the legs.
We headed out for dinner around 630 and went to Le Troca Restaurant where we had burgers and pizza and enjoyed our meal for very low prices.
After that we walked back to the main street and the stores near Macdonalds where more purchases were made.
10,300 steps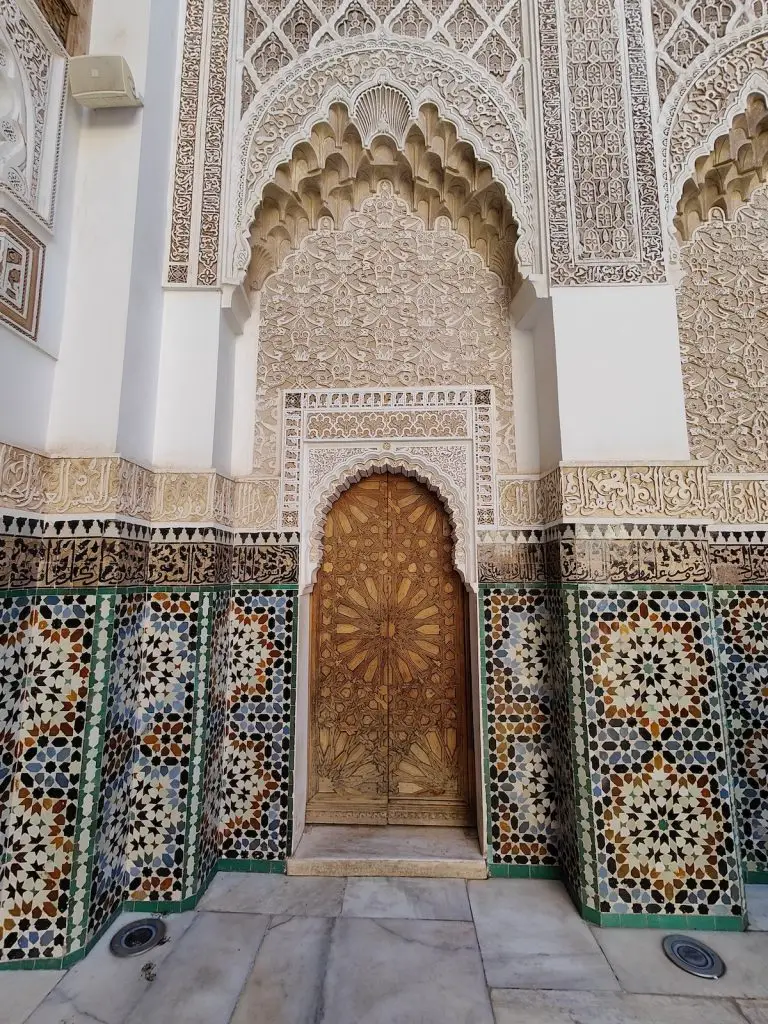 What I really liked about Marrakesh which my home town could learn from is to disguise your phone towers as palm trees. This is genius.