There are plenty of camping chairs available. When things are tight, however you are looking to compromise comfort with weight and packed size in particular.
Below are some pretty compact options that might help you load your Porsche 911, kayak or bicycle.
A basic fishing style stool can be most places and won't take up too much space.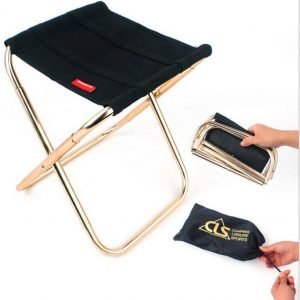 Helinox have a broad range of folding light weight chairs. On my next trip to Snowys I will be looking to try this range out. Based on their pack down size they are a very attractive option for our camper.  The key will be comfort. Stay tuned.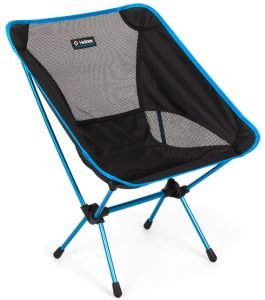 Similar style chairs are available from Alite Designs including the Mantis model below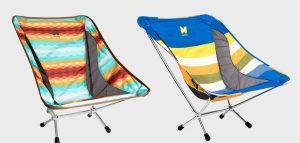 Explore Planet Earth Zulu Deluxe. EPE have a wide choice.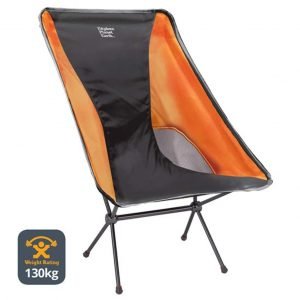 Noname versions are also available on ebay. 150 Kg load capacity and weighing 1 kg.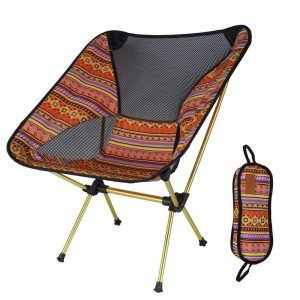 Sitpack Campster at just under a kilo.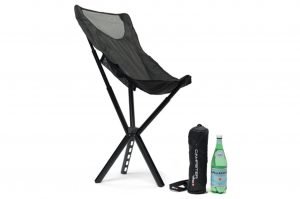 I have sat in this inexpensive chair from OzTrail. It suited my frame. Having sat in the Helinox chairs as well this style is for lounging and relaxing. I am not sure that they are a chair for eating dinner at a table.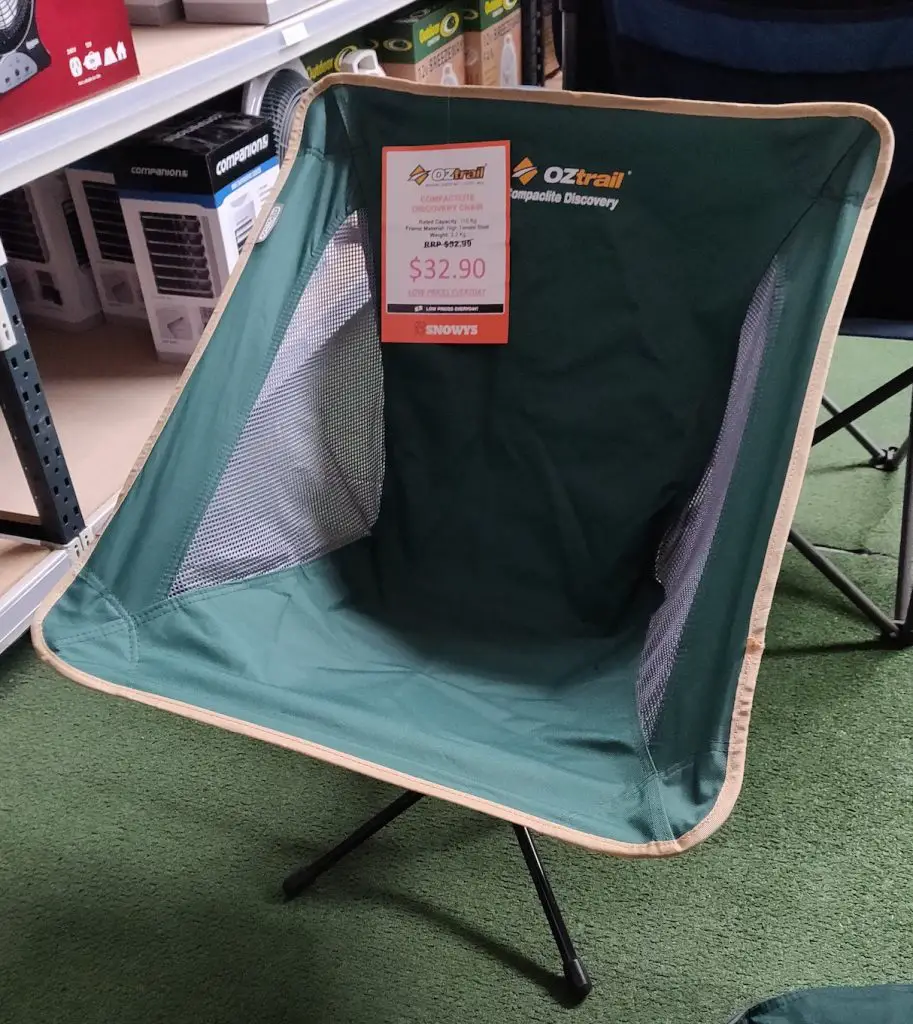 This Coleman folding chair for around $20 at TentWorld is a good upright chair for eating at a table on your campsite.